Architect Makes House Using Pocket Knife
By Joseph Perez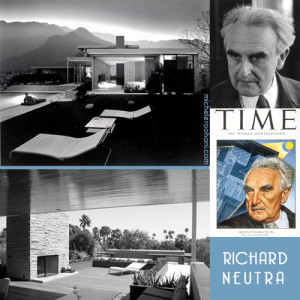 We recently wrote a multi-million dollar hard money loan for a client who owns a house designed by Richard Neutra.  We got the loan request and began our due-diligence right away, and quickly determined the loan amount requested was secure at 60% LTV.  We walked the property and shortly after processing the file, funded in less than a week. 
The loan went to a worthy business venture, poised to yield our client very nice financial and creative returns.
Next to architects such as John Lautner and Frank Lloyd Wright, Neutra's houses are part of California's rich mid-century history.  Neutra came to be considered among the most important modernist architects.  His residential architecture is a blend of art, landscape and comfort.    
A friend once mentioned "there's no architecture in Los Angeles."  My response to him; "architecture is here, you just have to get off your bum and find it." 
Be well, do excellent work and stay in touch. 
Joseph Perez
Co-owner Better Loans & Realty a private lending company